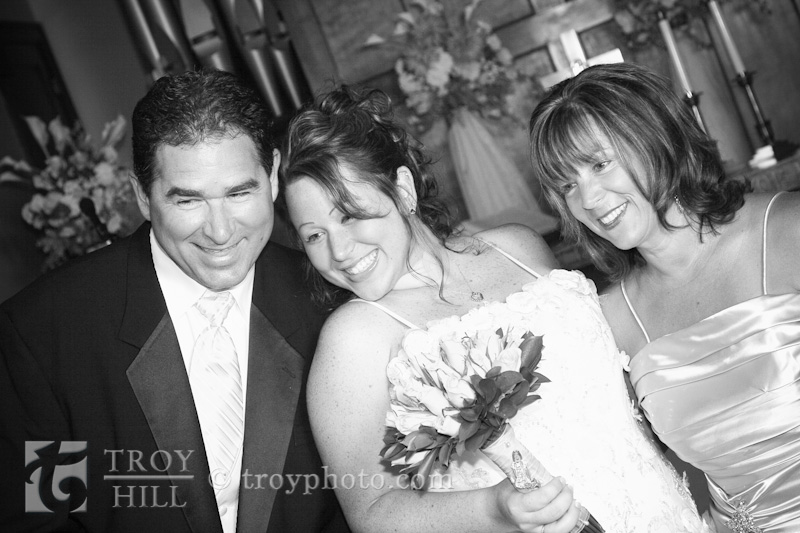 Jackae LOVES a certain movie. See if you can guess which one!
They were married at the North Salem United Methodist Church, with a reception in Jackae's parent's yard.
Decor was arranged arranged by Dale Brewer, with help from Jackae's mother.
Jackae was the second of Brad and Lorrie's daughters to get married. Brad made sure to get a plug in for someone he hoped would help "sponsor" the wedding. You'll see him wearing a ball cap with his friend's business logo during the welcome speech he gave. Brad works in agricultural machinery sales – and his new son-in-law, is – of course – partial to machinery by Brad's primary competitor. This rivalry got played up in the decor and the groom's cake.